Company
For children, the act of "playing" is a natural part of daily life and is as important for growth as eating and sleeping, and in this regard, toys act as a catalyst for play and are a tool used to nurture it.
Bringing cheerful smiles to children
Our goal is to pursue the infinite potential that children have by aiming to further improve their daily living environment through our wooden toys.
Management Philosophy
Bringing cheerful smiles to children
By providing wooden toys, we aim to convey and nurture the importance of independence, imagination, and relationship-building skills among children, ultimately creating defining and exciting experiences.
We will continue to create one of a kind products, strive to improve the industry standards, pour our efforts into creating, and give back to the community and society.
We see all our employees, customers, and business partners as fans of our company, and aim to continue building relationships that bring mutual happiness to all parties. Ultimately, our goal is to pass on a richer society to the children who will be the ones carrying the future in their hands.
Comomg's Background
The wooden toys that we provide are a tool that children can interact with in their daily lives.
In addition to continuing our pursuit and commitment to making toys, we also hope to expand our vision to include lifestyle tools such as playground equipment, furniture, food, bedding, and stationery.
We would like to improve children's living environment through the creation of one of a kind products that we take pride in. With this in mind, we decided to name our company "Comomg".
"Comomg" comes from "Children" and "Moms",
and what we provide is not only for children, but also for children and their mothers, and also children and their parents, and for the entire family.
We hope to provide a special tool that will encourage everyone to spend their precious time together.
Our thoughts can, therefore, be explained through our company name, "Comomg"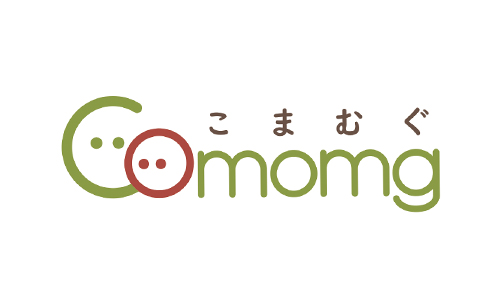 Comomg's History
Comomg was established in 2003, in Saitama Prefecture, Kawaguchi City, where casting is a thriving local industry. Mr. Komatsu, the founder of Comomg, comes from a family with a rich, 50-year history of making wooden models in Kawaguchi. Mr. Komatsu himself was involved in making wooden models before deciding to open his own business and further cultivating his foundation as a craftsman. In this way, Kawaguchi's manufacturing techniques have also become the backbone of techniques used in Comomg today.
Other than wooden models, here at Comomg, we also take pride in the meticulous and beautiful Japanese craftsmanship that is well-known worldwide. In the future, we are aiming to expand globally by gradually changing Kawaguchi's local industry using reliable techniques and mindset which has been nurtured, and as a result, have been transformed into toys which will nurture children, the leaders of the next generation.
Brief Timeline
2003
Exhibition at the 2003 International Toy Fair in Nuremberg, Germany
Comomg Toys opens for business
2004
Exhibition at the 2004 International Toy Fair in Nuremberg, Germany
2005
Won the "Rubber Band Craft King Championship" on TV Champion
2006
Received the 2006 GOOD TOY Award
Donguri Korokoro Series (3 items)
Comomg Dolls Series (3 items) total of 6 items
2011
Total renewal of entire lineup
Received the 2011 GOOD TOY Award (Tuminy)
2013
Received Kawaguchi I-MONO Brand
2014
Received the 2014 GOOD TOY Award (Tapnet)
2016
Comomg Toys was established
2018
Received recommended Kawaguchi Souvenir list
2019
Company name changed to Comomg Co., LTD.
Received NIPPON OMIYAGE Award
2020
Received the National Souvenir Award
Certified as a company with diverse work styles
Received the Kawaguchi City Community Business Contributor Certification
Certified as a Saitama Prefecture Environmental SDGs Company
International Calendar Award, Minister of Education Award: Education Minister's award, Gold Prize, National Calendar Exhibition
Company Overview
Established
May 6th, 2016
Company Representative
Director Kazuto Komatsu
Address

3-10-2 Ryoke, Kawaguchi-shi, Saitama 332-0004, Japan

Tel

048⁻229⁻8053

Fax
048⁻229⁻8054
Email
info@comomg.co.jp
Website
Main Website   : https://comomg.co.jp
Official Online Store    : https://comomg.jp
Global Online Store : https://comomg.com
Capital Stock
3,000,000 yen
Business Content
Manufacture and sale of wooden toys
Manufacture and sale of wooden playground equipment, furniture, and other miscellaneous goods.
Implementation of events, arts and crafts classes.