work style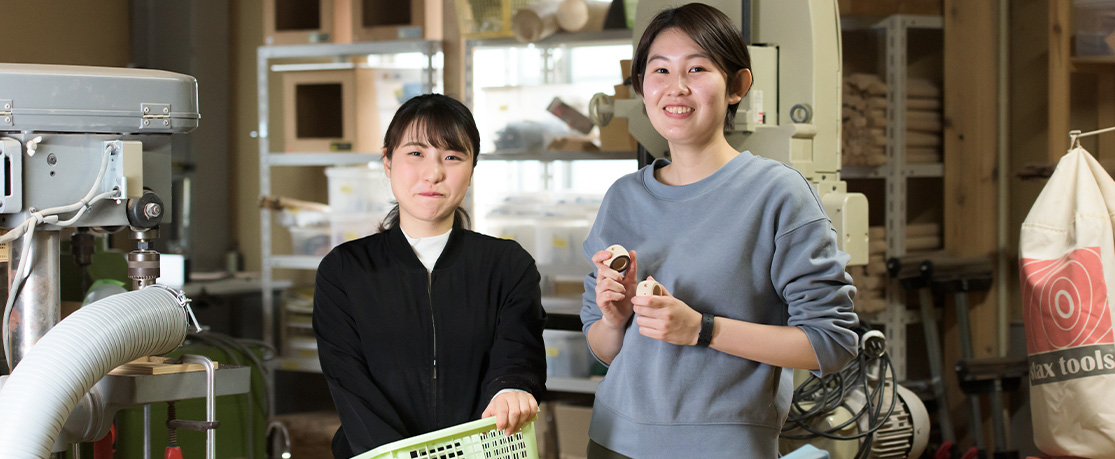 Toward a better working society where everyone can play an active role
From the perspective of enriching the lives of our employees and taking the environment into consideration, Comomg is working on an advanced work style that set out time and material limits. Our goal is to create a society where children, who will lead the next generation, can work better and lead richer lives when they become adults. We create sustainable and prosperous values of labor from our generation.
A company where you can work for a lifetime
Comomg is a manufacturing company, but we have introduced telework in some parts of the company. We started this initiative because it was a workplace where housewives with children in long vacations such as summer vacation work. In the future, we hope to create a system that will allow employees to continue employment even if they have to move away for family reasons. We also provide maternity and childcare leave, and allow employees to bring their children to work. We aim to create a diverse work environment that can accommodate the changing lifestyles of our various employees.
Improvement of working hours
Comomg has 125 days off per year. Paid holiday coefficient of use: 70%. We have achieved zero overtime work (from 2020). It is possible to start a closing job 30 minutes before the end of the day, and depending on the day, it is possible to start it 5 to 10 minutes before the end of the day and leave work.
In addition, out of the 8 hours of working hours, the daily production time is limited to about 6 hours, and we have a no production day one day a week. The purpose of this is to deliberately create non-manufacturing time by setting an upper limit on manufacturing time. When we are not manufacturing, we are holding meetings, doing PR activities, and improving the workplace.
Setting the upper manufacturing limit
In order to realize the above way of working, Comomg has set an upper limit on the number of production. We believe that wood and energy used to process it are limited and precious resources.。 And the time of not only Comomg employees but also all of our working partners is also very valuable. We do not make products in the same quantity as we sold, but set an appropriate maximum number that is not too much for the environment or the workers.
We are grateful for a lot of orders from our customers with thanks, and it may take some time to deliver our products. We apologize for any inconvenience this may cause, and ask for your understanding and cooperation since we work to realize a society with better ways of working.
Comomg Co., Ltd. has been certified as a "company that practices diverse work styles"…
Saitama Prefecture, a company that practices diverse work styles