ONLINE SHOP
We have also prepared an online shop to make it easier for customers in distant places to purchase Comomg toys. Personalized services and original wrapping are also available. Out of a variety of payment methods, you can select it.
COMOMG DIRECT SHOP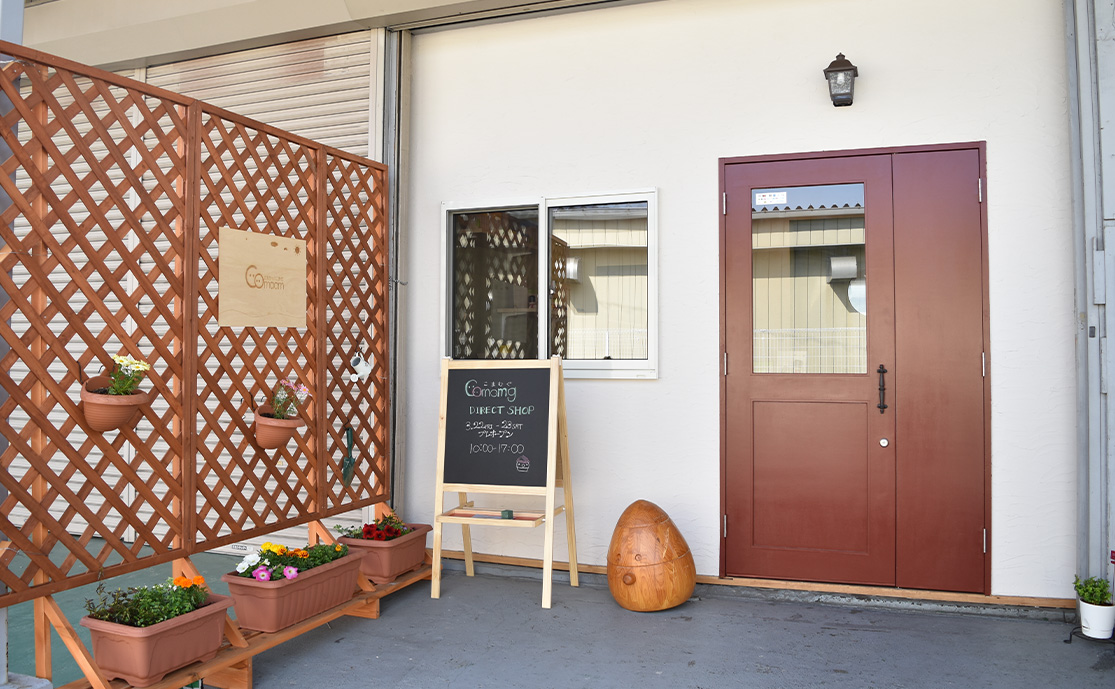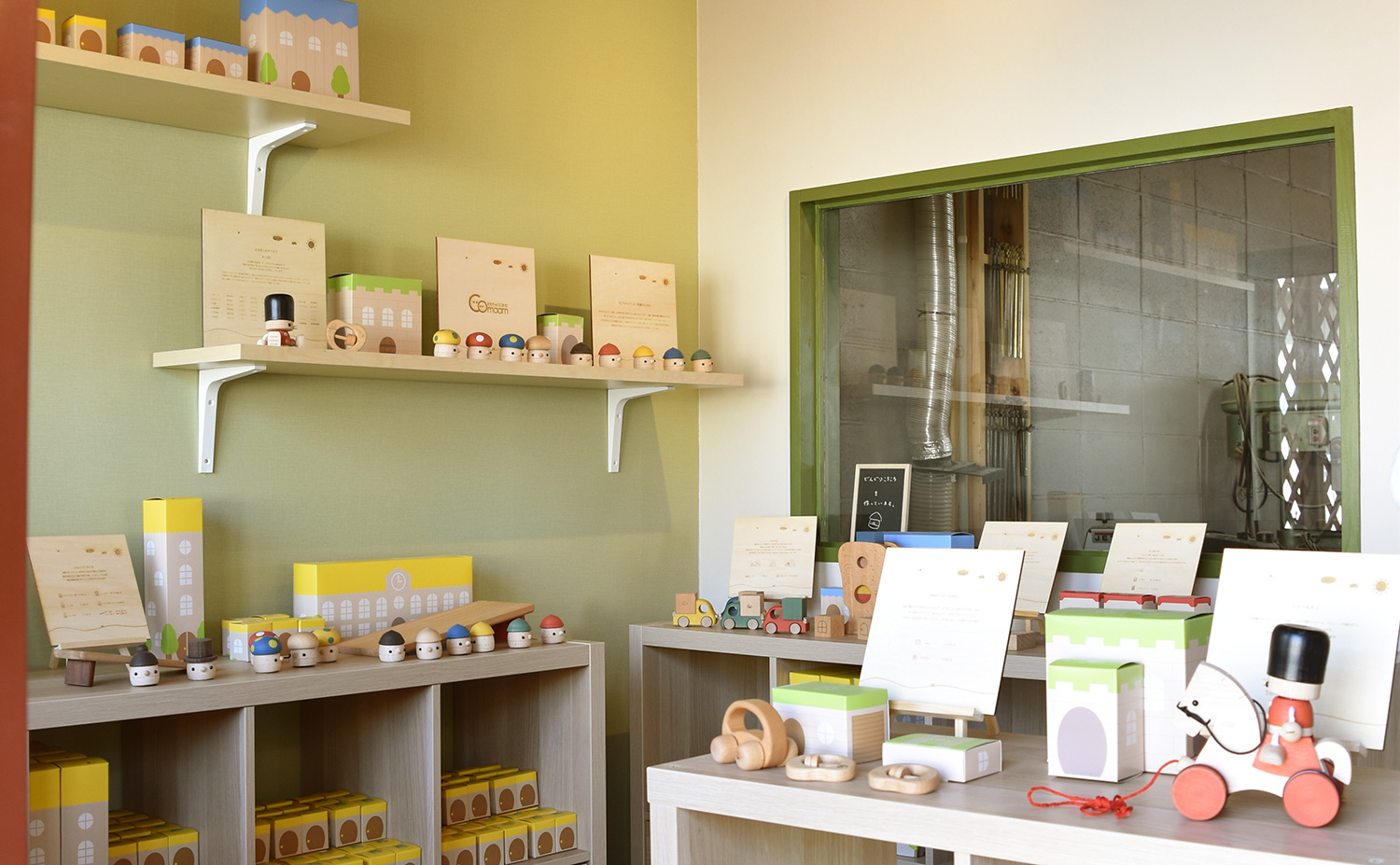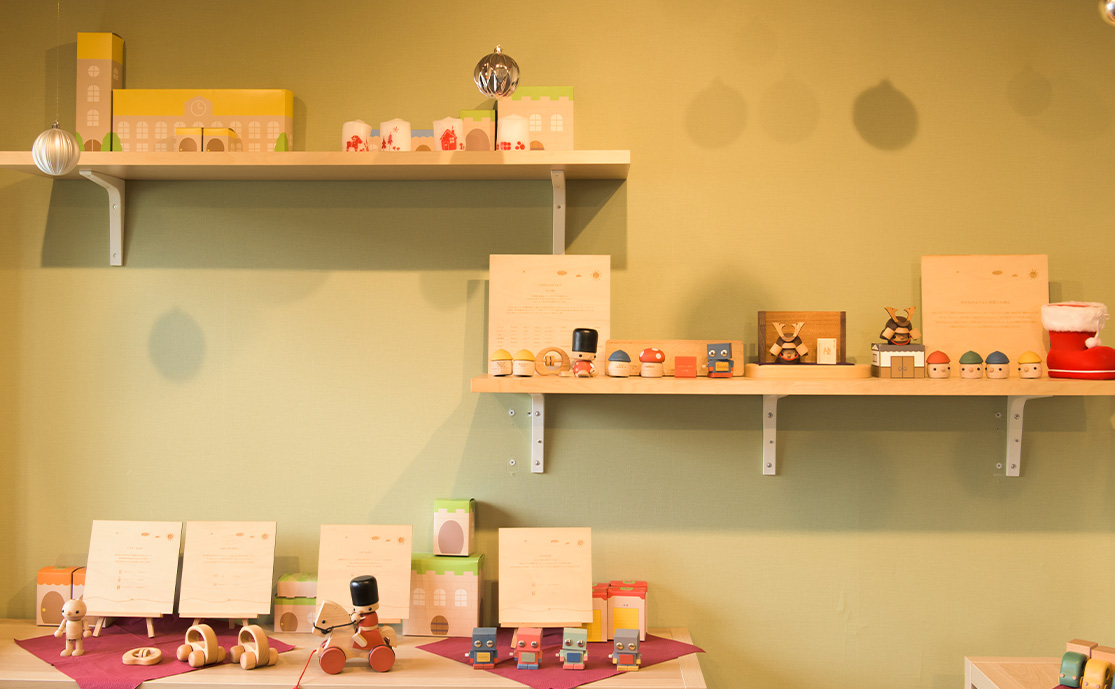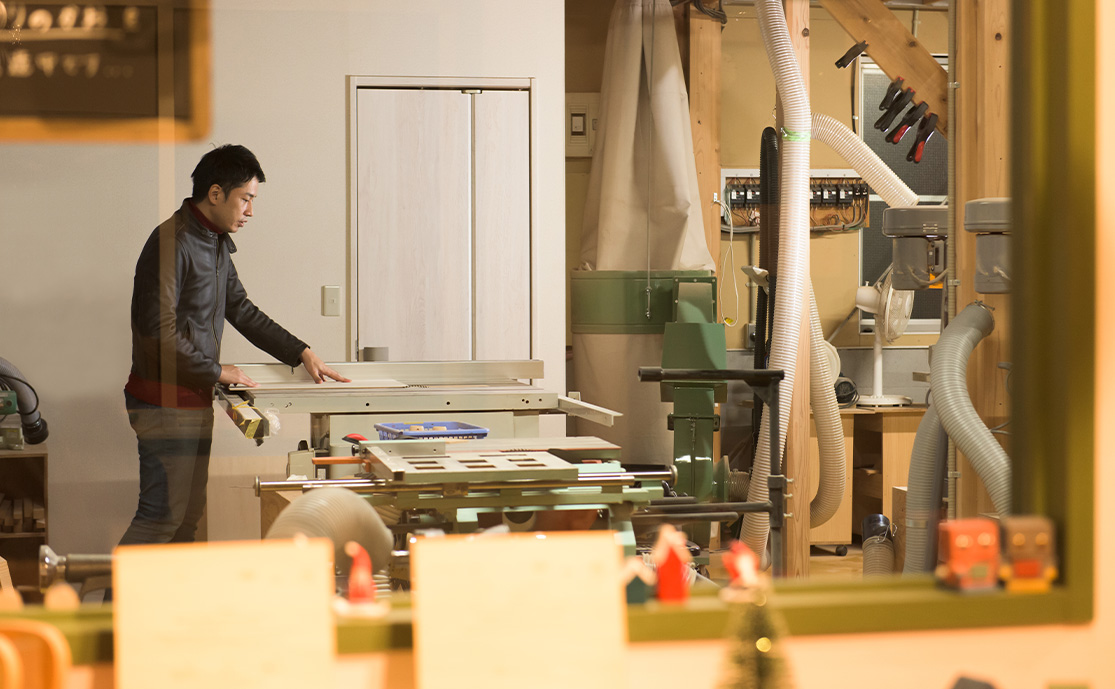 Connecting customers and makers, directly managed by the manufacturer, wooden toy specialty store
Comomg Direct Shop is Comomg's directly managed shop attached to the headquartered factory. From inside the shop, you can see the toys being made, and the sounds of processing and the scent of the wood will give you a sense of the toy-making process. Personalization service and original wrapping service are available. We also have products that can only be purchased here. Our professional staff will be happy to provide you with detailed explanations of our products and how to handle wooden toys. We are sincerely looking forward to seeing you there.
Business hours: 10:00 a.m. to 5:00 p.m.
Closed: Saturday, Sunday and National Holidays
Tel: +81-48-229-8053
Address: Room 4-6-6-5 Motogo, Kawaguchi-City, Saitama 332-0011, Japan