Mindset
Toys are the most common tools that children come in contact with as they are growing up. As the creators of those toys, we must always keep children in mind and learn more about them in order to search for, create, and provide better toys. We believe this is crucial because our future will one day, be in the hands of our children who are, in turn, going to nurture it with their own hands. Here at Comomg, we cherish this passion for making toys.
Defining Play
Although an obvious factor, many often lose sight of the concept of "play", which is the most important theme in making toys. In order to further delve into this theme of play, we always place "standards of play" in the toys we create.
We believe toys that can be played in a variety of approaches are good for inspiring a child's natural freedom of imagination. So, what might be the "variety of approaches" we are talking about? When people hear this, they may imagine a multifunctional toy, with multiple options of playing for the child, however, we feel that toys with too many functions and options can sometimes lead to confusion and ultimately, a lack of focus on playing in the first place.
Therefore, a toy that can be played in a variety of ways is one that has a simple and clear basic way of playing, since it is important for children to be able to think and develop their minds naturally based on that act of playing. We feel that having many functions are not as important as allowing children to explore.
We call this basic and simple play, "defining play", and our goal is to create toys that make this standard clearer and more appealing to children. We also strive to create toys which have potential to branch off of this standard.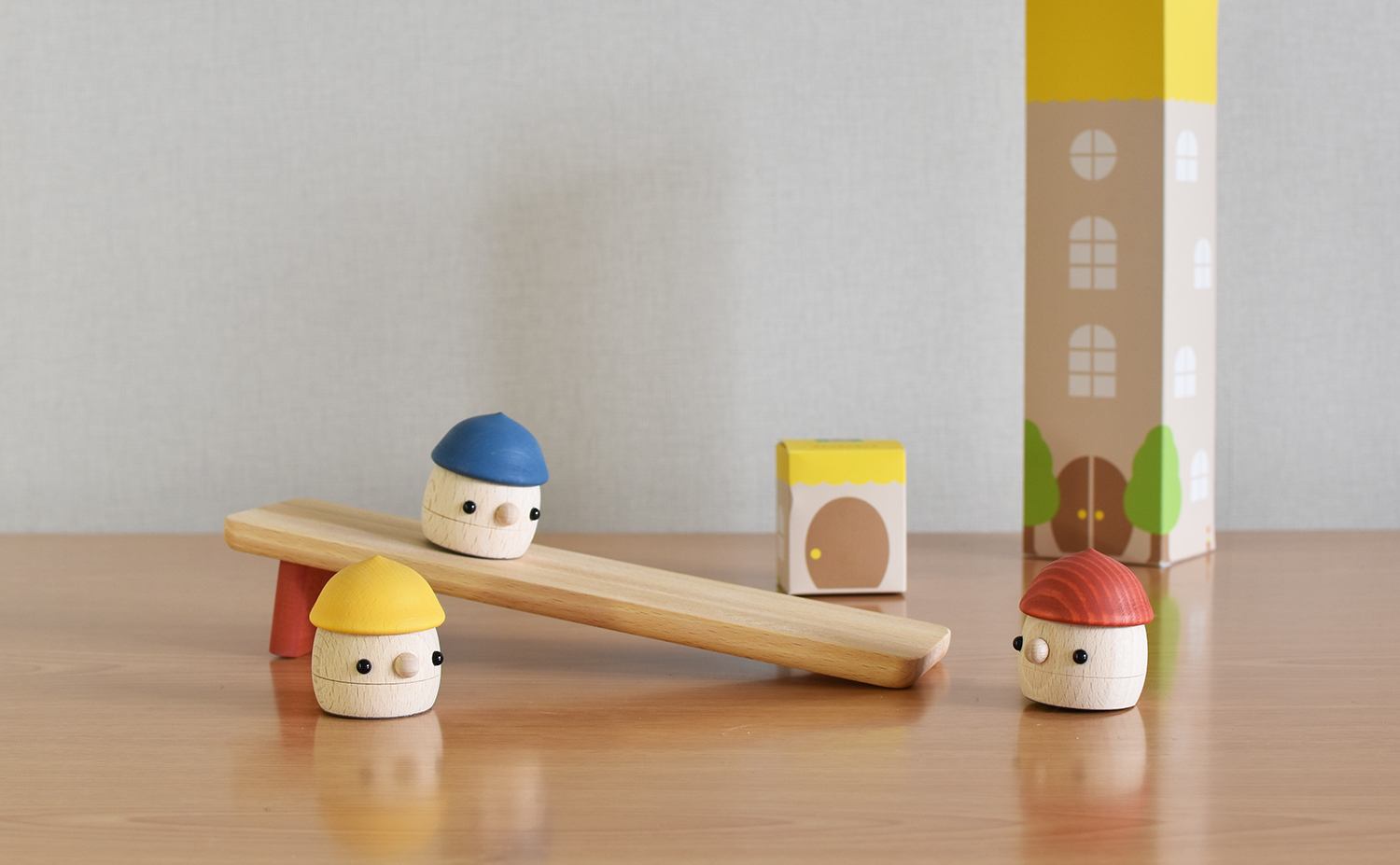 Safety
Toys that children hold in their hands must be safe. Here at Comomg, we create toys based on our own safety standards, which are in accordance with the Japan Toy Safety Standard, "ST" and the European product safety standard, "CE".
All materials used on our toys meet the standards of the Food Sanitation Law. Materials consist of wood as well as Osmo Color, which is paint made in Germany, and for the glue, we use Titebond, which is made in America.
All of our products are manufactured in Japan, both in our own factories and in factories outsourced to other companies. Rest assured that our "Made in Japan" products are reliable, and not only ensures the cleanliness and precision of products, but also the quality and durability of the finishes. This provides a sense of security that cannot be described alone by the safety standards above.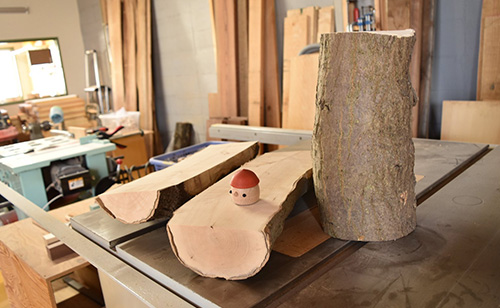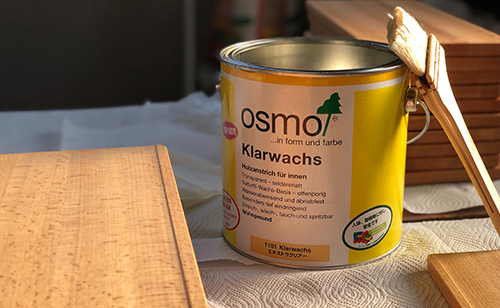 Putting ourselves in the perspective of those who will receive our products
While the style of the creator of the toys can be one of the most attractive features of a particular toy, we also aim to create toys based on the perspective of those who will actually be the ones to hold them in their hands.
As creators, we are particular about designs and ideas, but we always keep in mind that what we are creating are products for people to enjoy, not simply a piece of art.
With this, we aim to make toys that are as accessible to as many people as possible by constantly receiving feedback and incorporating it into our creations.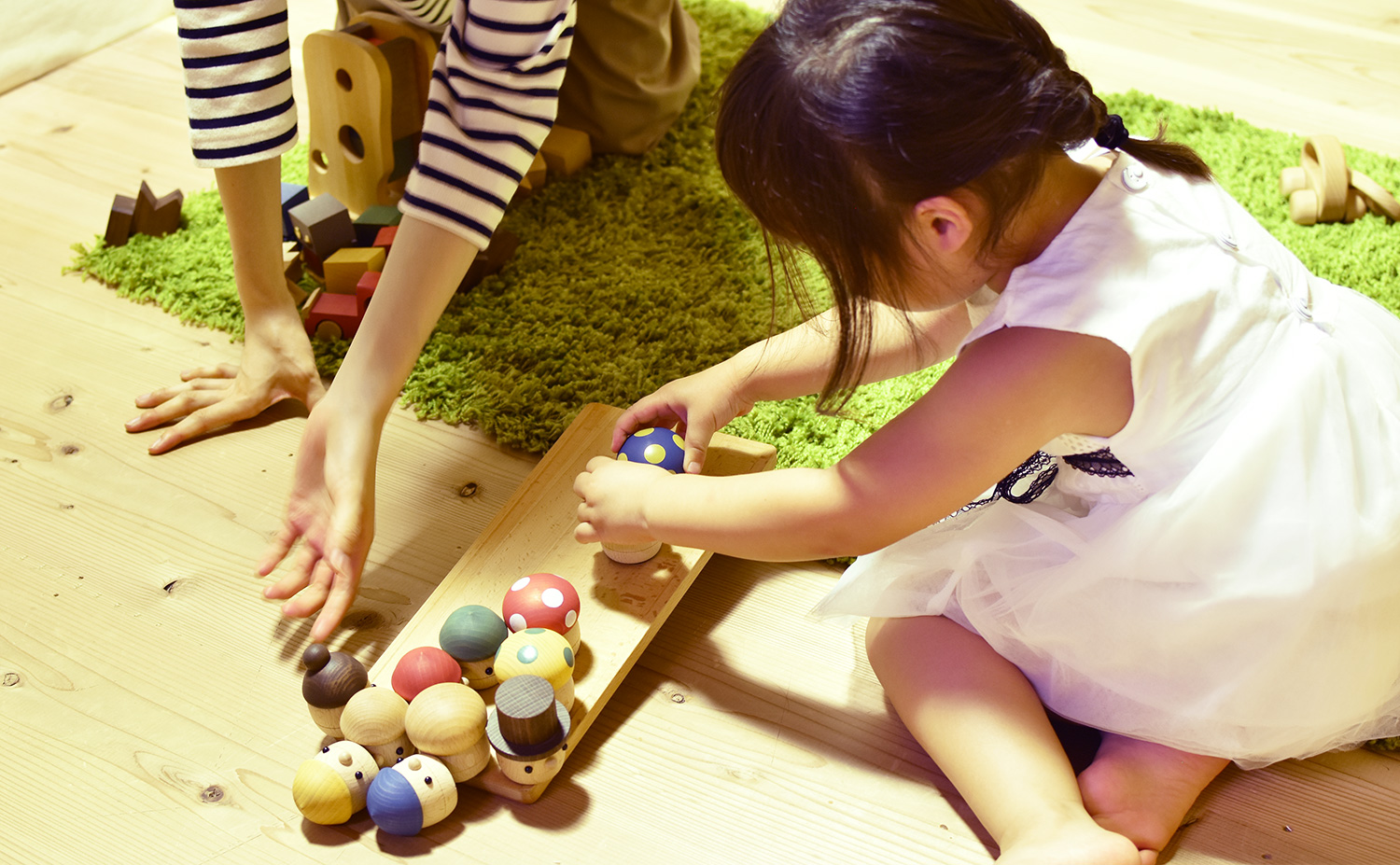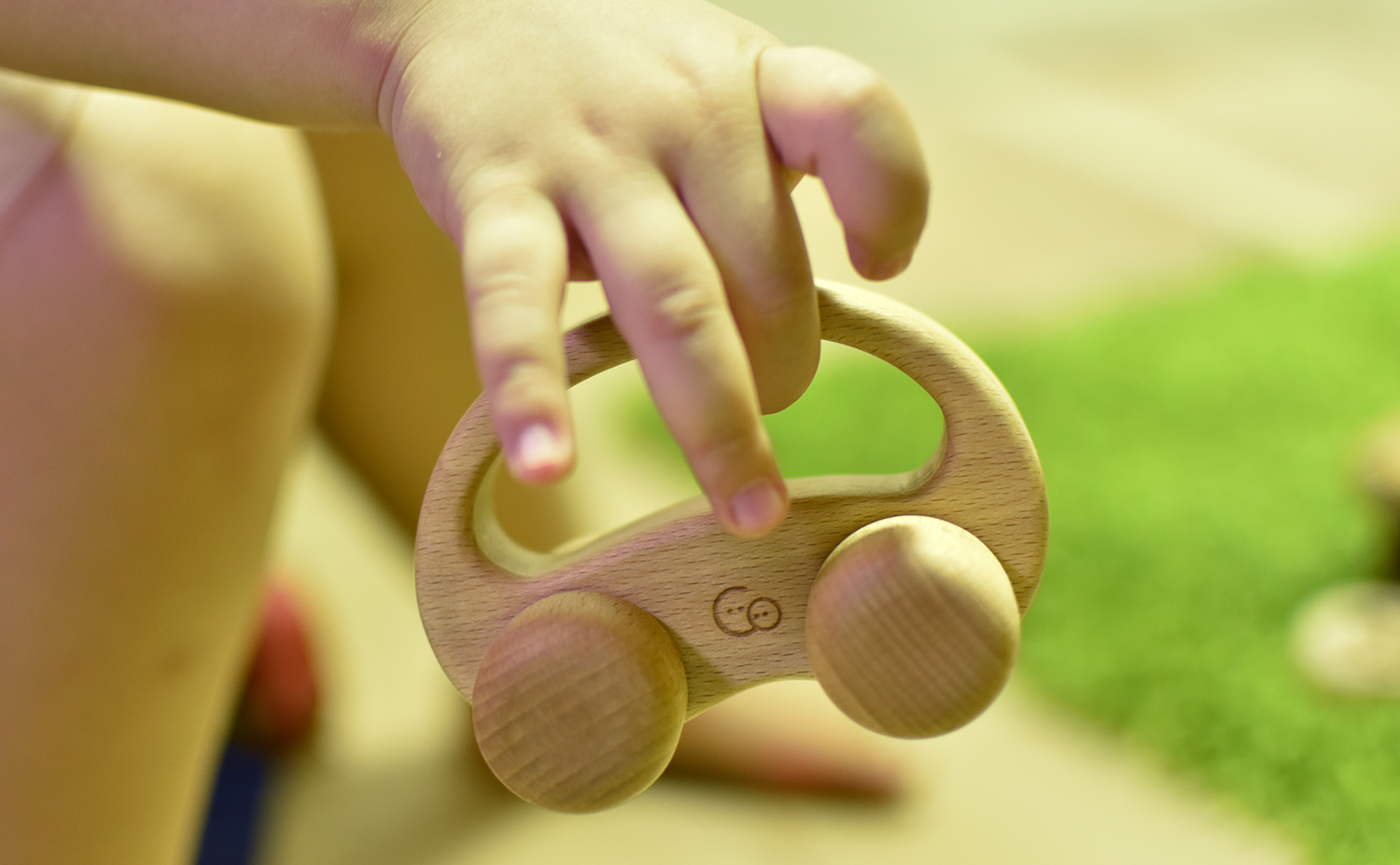 Special attention dedicated towards a one-of-a-kind product
Every single toy we create is an original, one-of-a-kind product. There are two types of originality in our toys: one is in "original design" and the other is in the concept of "original play". Our "original design" refers to new designs for typical toys such as building blocks, grip cars, pull toys, and more, which are widely used throughout the world, and our "original play" refers to the development of toys with completely new ways of playing and movement, which have not yet been introduced to the rest of the world.
We insist on making original products because we are confident and proud of crafting our own toys. While we could provide children with imitations of other toys, this does not allow us to take pride in children who are genuinely enjoying our products. Although it is difficult to create or conceptualize a toy that has never been created before, as well as make it well-known throughout the world, so long as making toys will contribute towards the children, who carry our future, we feel that we must continue to create with pride and confidence.