Kids Furniture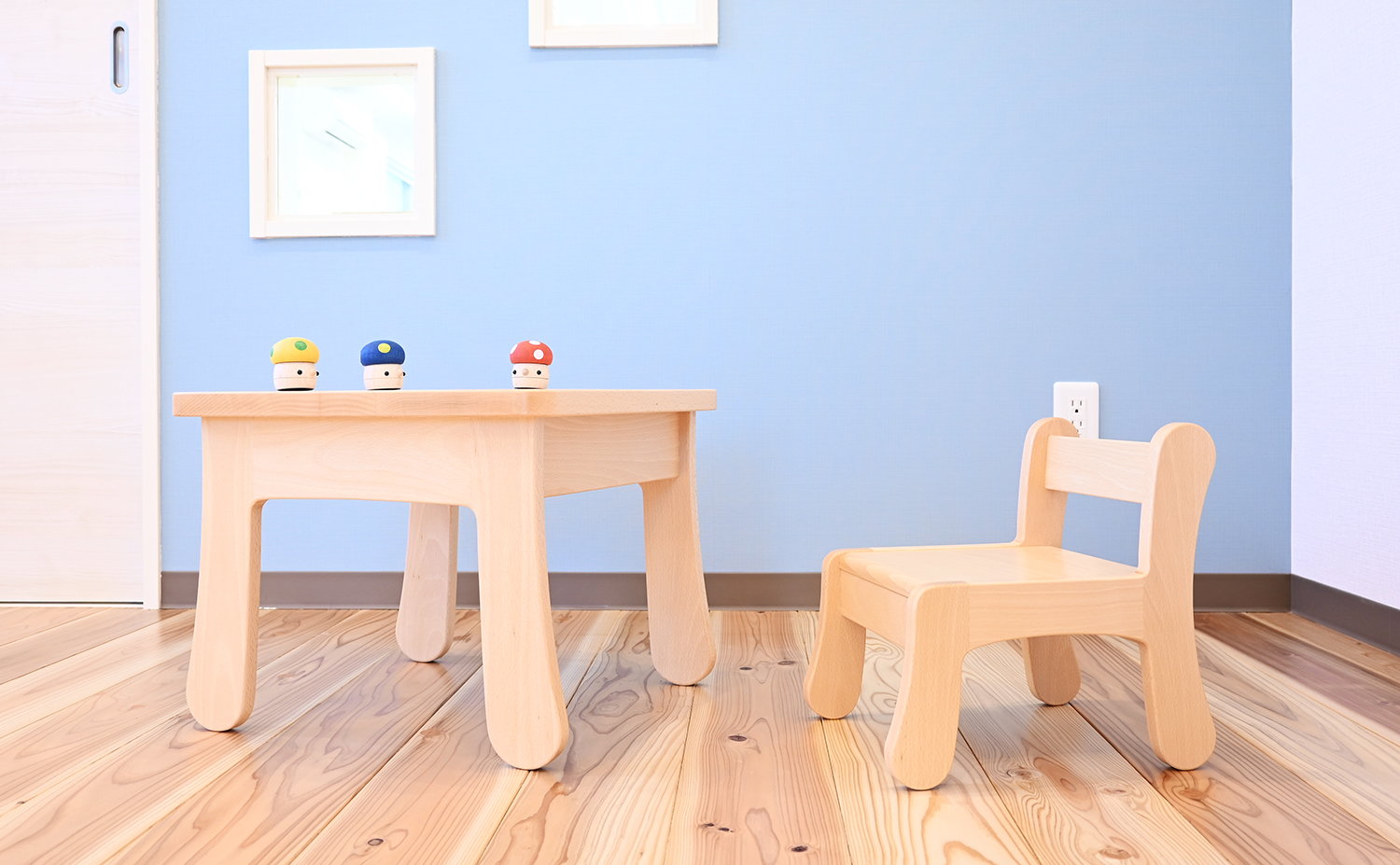 Wooden furniture for children's life
View the lineup at the official online store
Children's furniture with gentle curves that perfectly fit the body of a small child. Only solid beech wood is used. Designed to let you feel the "warmth" and "beauty" of wood.
It is carefully sanded and polished so that it is safe for a small child's soft skin to touch. It is not only cute, but also an authentic piece of furniture that can stably support a child's small body.
This product is made of solid wood. Look at the grain of the natural wood, no two pieces are the same. Since this is a wood product of natural origin, it will develop a beautiful luster over time.
All manufacturing is done in Japan. Each item is carefully crafted by Japanese artisans. Children grow up fast, but the time they spend reading, drawing, and touching furniture is not short. We would like to recommend high quality furniture to cherish that time.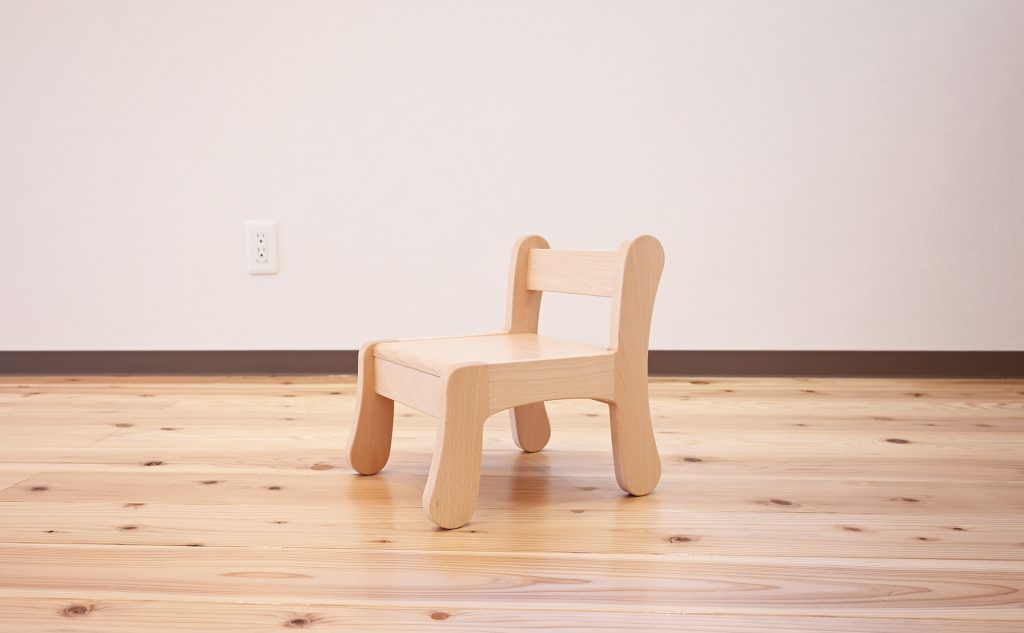 Wood Supply
The wood we use to make our toys consist mainly of those such as beech, maple, walnut, and zelkova. We also use environmentally friendly FSC (Forest Stewardship Council) certified wood as well as some domestic wood.
Although there are cases where we use laminated and plywood, we mainly use solid wood. Solid wood is wood that has been cut from a log in its natural state and is dried over a long period of time afterwards. There are no connecting wood joints, and each piece of wood has its own knots, color, and grain. When you hold one of our furnitures in your hand, we hope you can enjoy the natural grain and texture of the wood.